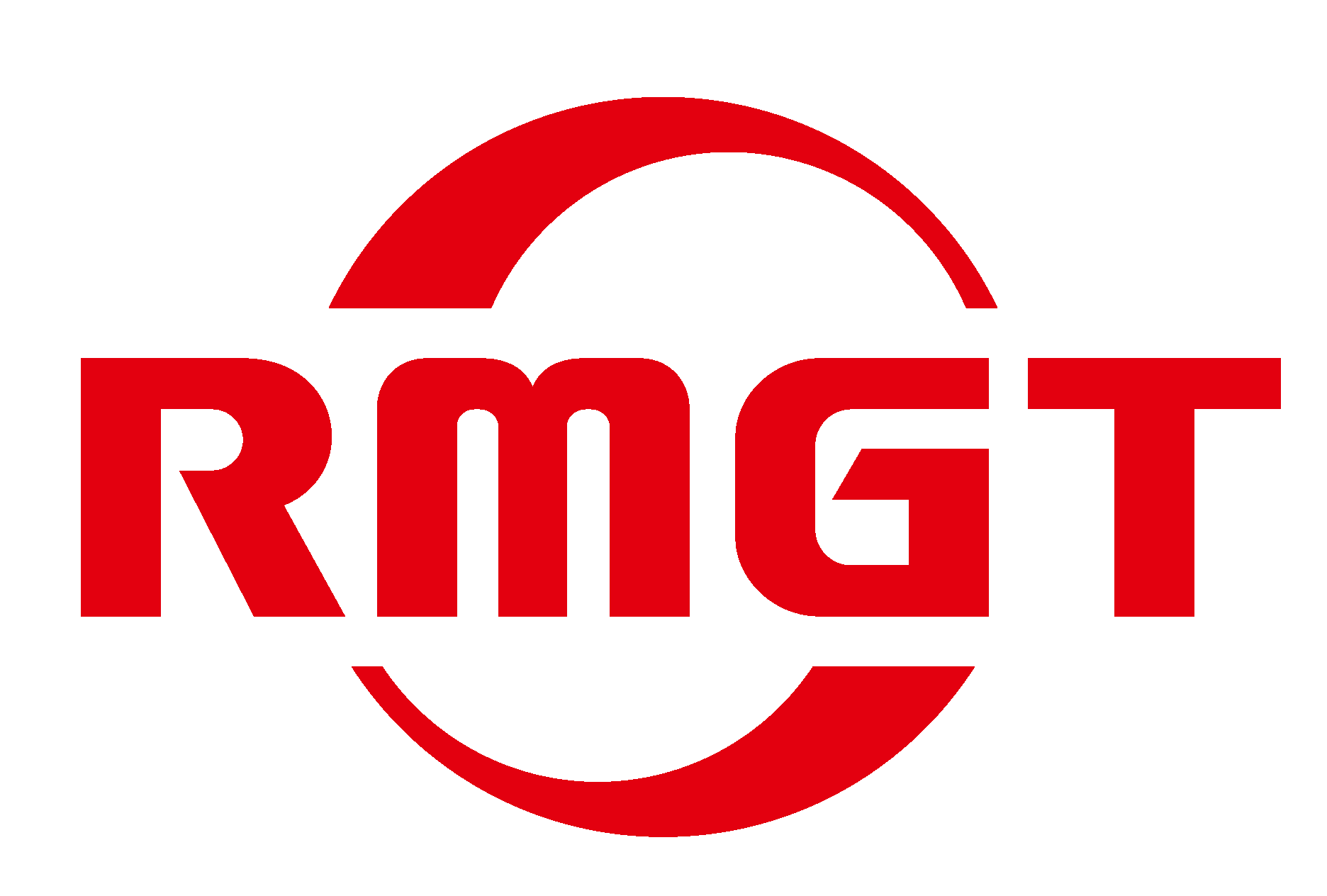 Providing optimum solutions for printers seeking cost savings
"Assist your potential with technological expertise and constant innovation."
RMGT aims to maximize your potential through labor-saving press automation technologies.
This ongoing commitment is embodied by RMGT's 920 model Al-size offset presses,
Which meet an impressive range of needs from 2-color straight printing to 10-color convertible perfecting.
These versatile presses offer the latest automation and labor-saving systems,
including a large-screen press information display for confirming printing status at a glance,
together with the same maintenance functions, sheet feed air presets,
and smart make-ready functions as our flagship RMGT 10 series.
Faster job changeover greatly boosts printshop productivity.
And the new "Smart Assist Printing" automatic printing function significantly reduces operator workload.
RMGT 920 model presses enable a greatly expanded range of work, creating new potential for your printing business.
We offer the solid cost performance printing companies need.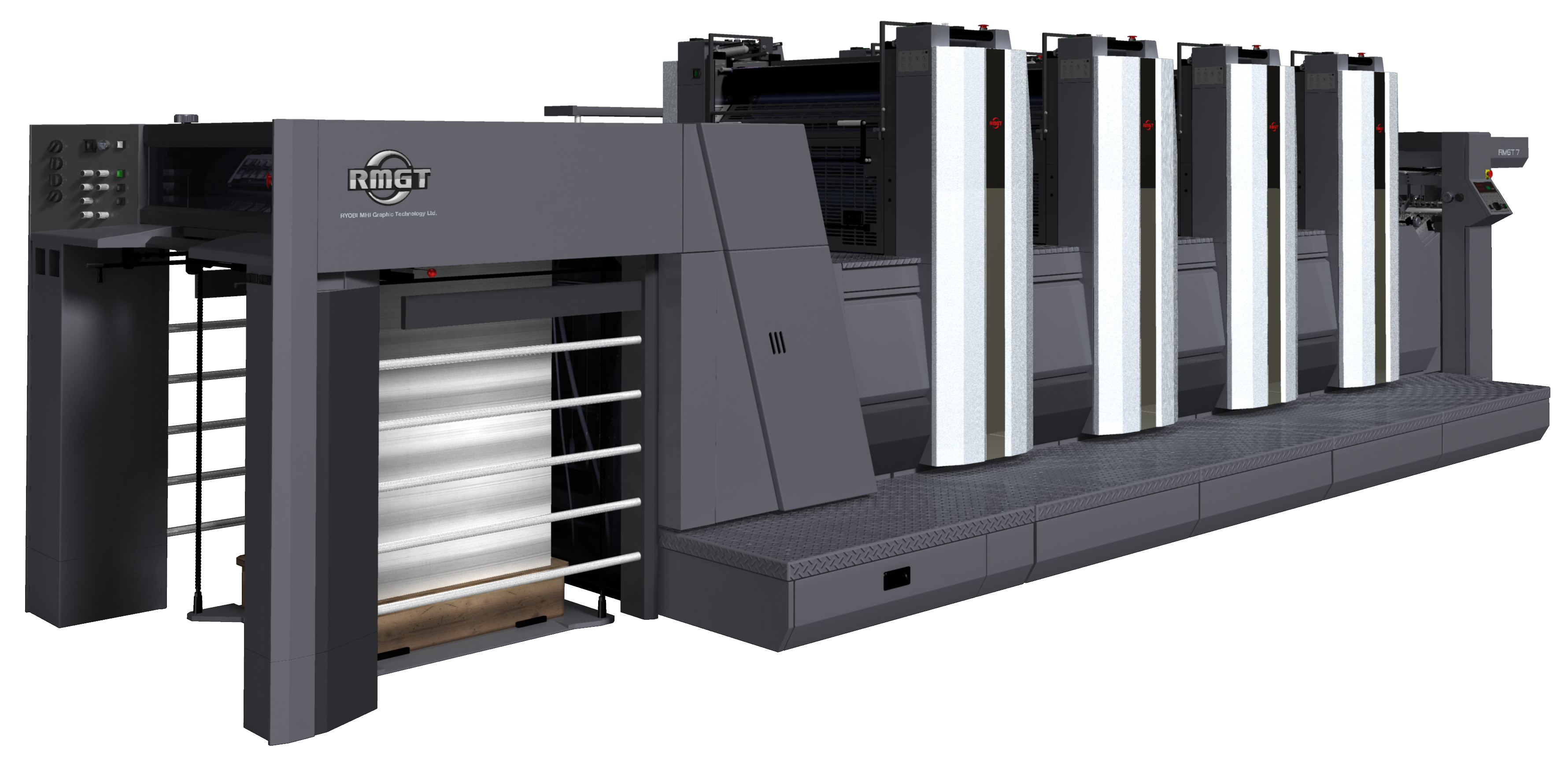 920ST-4 (A1-Size Straight 4-Color Press)
| Model | ST (straight press) | PF (convertible perfector) |
| --- | --- | --- |
| Max. printing speed | 16,200 S.P.H. 640x | 13,000 S.P.H. |
| Max. sheet size | 920 mm | Straight printing: 640 x 920 mm Perfecting: 635 x 920 mm |
| Min . sheet size | 290x 410 mm | Straight printing: 290 x 410 mm Perfecting: 370 x 410 mm |
| Max. printing area | 615 x900 mm | 615 x900 mm |
| Paper thickness | 0.04-0.6 mm | 0.04-0.4 mm |
The RMGT 920's exciting features will
revolutionize your business
Fast Job Changeover
Exceptional Printing Quality
A Cleaner Printing Environment
Operator Assist Functions
RMGT Smart Net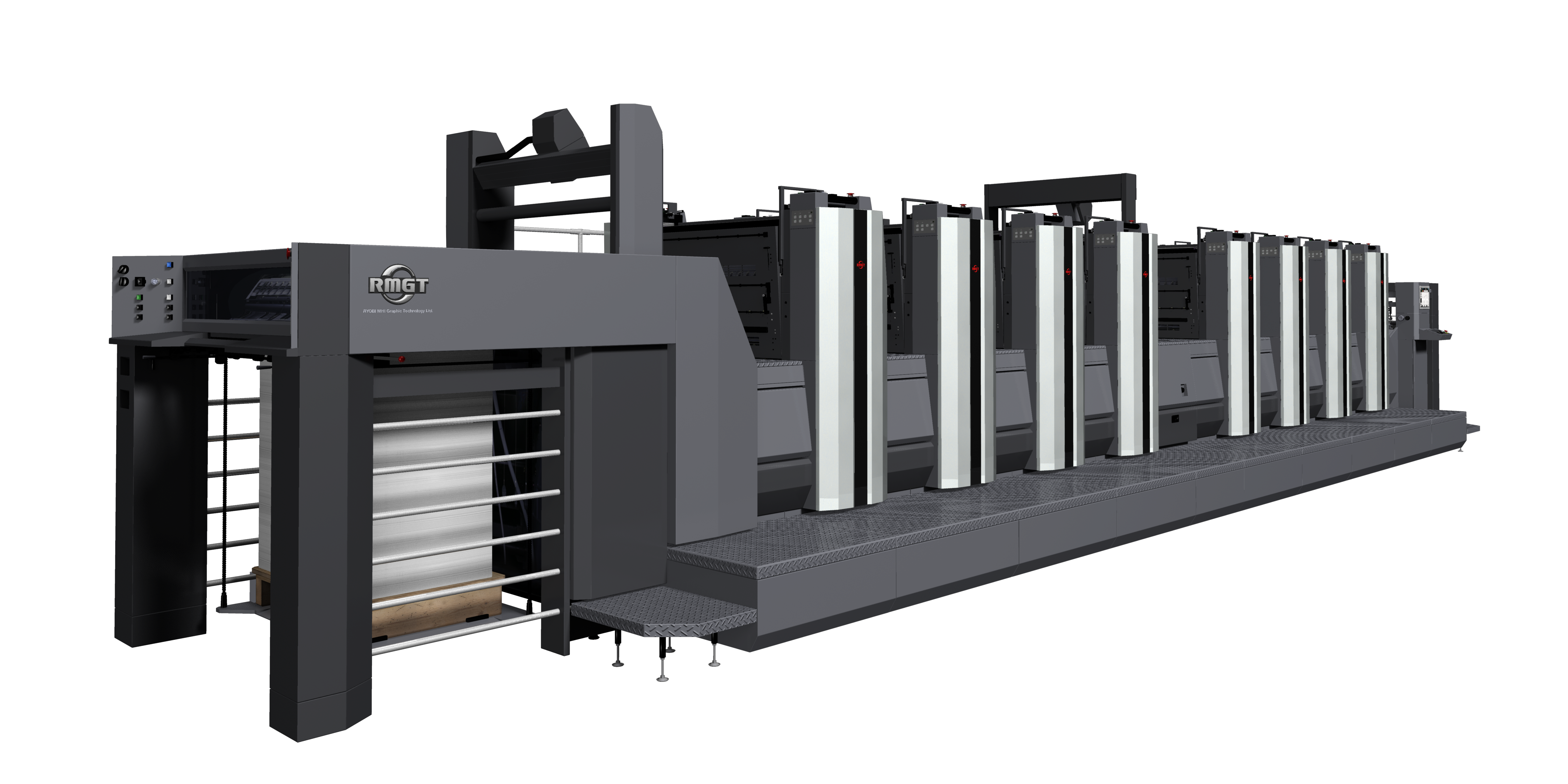 920PF-8 (A1-Size 8-Color Convertible Perfector)